(Watch This Demo Video... I Bet Your Jaw Will Drop!)
Grab Your Copy
Of SociVids WP Plugin Now -
And get ready for the next level
Regular Price $187.90, Save 174% NOW!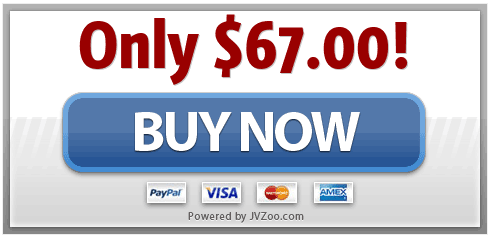 (SSL Certificate Required)!



The Price will Increase to $97 in...
Check out these CPA commissions that
our Beta Tester is making using Soci Vids
Thanks to SociVids WP Plugin Brett was selling more than ever,
earning over $5000 in just three days!
CASE STUDY: Watch Soci Vids building buyers list...
no squeeze pages, no work, no JV connections, no hassle!
Are you READY...
To pair any video in the world with SociVids WP Plugin to have more success online than ever before?
SociVids WP Plugin Will Let You:
Make sales and affiliate/CPA commissions from INSIDE ANY
YouTube video in the world:
Drive sales for ANY products from inside ANY YouTube video - doesn't have to be your own.
You'll sell more of:
Your own digital products
Physical products
Affiliate products
CPA offers
Amazon products
Etc...
Just paste your product, affiliate link, or CPA inside ANY video and let that video do the work of selling for you!
That means you can put:
An opt-in form
A CPA link
An affiliate link
A JV Zoo buy now button
A paypal button
A call to action...
Countdown Timers
Etc...
INSIDE ANY YouTube VIDEO in the world!
Just paste your product, affiliate link, or CPA inside ANY video and let that video do the work of selling for you!
Collect leads DIRECTLY inside
ANY video.
Add a working opt-in form that users will be able to fill out from DIRECTLY INSIDE any video. That means the video you use will work as a squeeze page without EVER having to create a squeeze page...
You don't need a website, a domain, or ANYTHING except for any video in the WORLD and SociVids to collect leads faster than ever.
Make MORE MONEY from your
own videos, without working on
sales copy or design.
By allowing viewers to click through to sales pages and click on your affiliate links from inside any video, you'll make more sales without ANY extra effort.
Leverage other people's videos, AND other people's products, to make YOU easy money.
You don't need your own video...

...And you don't need your own products.

Take any embeddable YouTube video, and take any affiliate link, and you have a guaranteed unique selling tool with absolutely no hassle at all.
Share your SociVids video on Facebook for your best performing ads EVER.
Use SociVids in your Facebook ads and drive sales and opt-ins where people NEVER have to leave Facebook!
Remember, Facebook HEAVILY FAVORS ads that KEEP PEOPLE on Facebook!

And with buy buttons and opt-in forms DIRECTLY in your videos, DIRECTLY INSIDE THE NEWSFEED, you'll reap all the benefits of keeping people ON Facebook...

That means your Facebook APPROVED, your ads will be DIRT CHEAP, and deadly effective.
You Can Make This
Work Like This:
Get ready for a whole new world of Facebook profits like you've never seen before.
And SociVids is NOT just about Facebook... Share your videos ANYWHERE you want and reap more profits, sales, and subscribers than ever!
SociVids Will Work In 3 Simple Steps:
Watch This Demo Video...
Users will then be pre-sold by the video and convert into sales or affiliate commissions at a higher rate than ever before, giving videos MAXIMUM CONVERSION POWER with the flip of a switch.

And you can finally FORGET about the time, expense, and hassle of making videos from scratch.
SociVids
Money-Making Super Powers:
Turn ANY YouTube video into a profit machine:
Imagine listing relevant products on training, information, pre-sell, and sales videos. Customers see it as a relevant value add-on and be more likely to buy your affiliate products, sign up to your lists, and complete your CPA offers!
Step-by-step video tutorials included:
An 8 year old can use SociVids to turn any video into a conversion maximizing tool, but even still, you'll access detailed instructional videos to ensure that you take advantage of all of the powerful features you're about to access.
LIFETIME Access Included:
So when you consider that you have the opportunity for LIFE TIME access to SociVids... when ANYTHING this powerful normally comes with a high monthly fee...I know you'll jump into SociVids with excitement and eagerness to get going!
World's best customer support:
You'll be impressed and happy with the support team that's here at your fingertips. Any questions you have will be answered with lightning speed and utmost care. Whatever you need; we're here for you.
Copyright © 2015 - SociVids